We recognize that all of our patients are unique and deserve to receive dental care that reflects their individual needs. Our experienced and talented dental team is committed to working with you and your family to create a comfortable, stress-free, and rewarding dental experience every time you visit our practice.
We are pleased to welcome you and your family, and we look forward to working with you.
---
Front Desk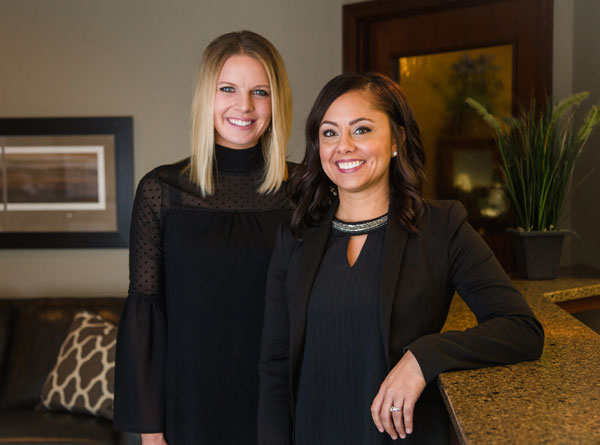 ---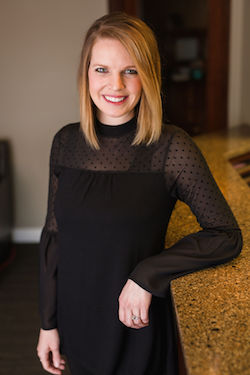 Anna
Patient Coordinator
Anna has a Bachelor of Science in Business Administration with a minor in Criminal Justice from the University of Nebraska Kearney. A member of Bush Family Dentistry since 2015, she enjoys meeting new people and getting to know our family of patients on a personal level. Her goal is to deliver excellent service while keeping patients informed about their treatment plans, scheduling appointments, and coordinating insurance and billing.
Anna enjoys spending quality time with her husband and their two children. They love being outside, whether they are bow hunting, fishing, kayaking or just going for a walk with their German shepherd.
---

Amy
Patient Coordinator
Amy joined our office after working in hospital admissions and as a paraprofessional at her children's school. Eager to rejoin the medical profession, she became a part of our front office team, where she checks patients in and out, answers questions about insurance, and schedules appointments. She enjoys working with our caring staff and truly has our patients' best interests in mind.
Amy and her husband Tim have been together for 20 years. They have three boys, Alex, Ian, and Ryan. Amy enjoys watching her boys in sports, spending time with family, being out in nature, cooking, and gardening.
---
Taylor
Schedule Coordinator
Taylor came to our office in 2019, bringing with her three years of experience as a dental assistant. From our front office, she greets new patients with a smile, works out the schedule, and checks patients in and out of their appointments. She appreciates being a part of helping patients achieve their perfect smiles, and truly loves working in an office where everyone gets along.
In her free time, Taylor enjoys doing brain activities, raising awareness for Alzheimer's, spending time with her family and friends, and spoiling her Husky Denali. Saturdays in the fall, you can find her watching Husker football and volleyball.
---
Dental Assistants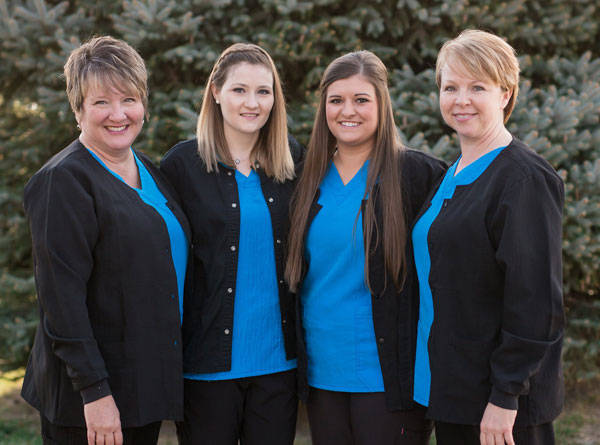 ---
Lori
Dental Assistant
Originally an X-ray technician, Lori started in dentistry 16 years ago and hasn't looked back since. Lori takes pride in providing her patients a relaxed and comfortable environment so they always have a positive dental experience. Lori's favorite part of her job is giving patients confidence in their smiles. Always striving for a higher standard of dental care, Lori fits right in with the team at Bush Family Dentistry.
---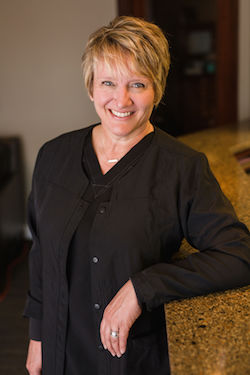 Cindy
Dental Assistant
After working in a dental office during high school, Cindy realized her interest in dentistry. She completed her training at Southeast Community College and began her career. As a dental assistant, Cindy seeks to ensure her patients are comfortable at each appointment. Most rewarding to her is seeing a patient with a confident smile after treatment and empowering them to take control of their dental care. Cindy thoroughly enjoys working with the team at Bush Family Dentistry and always looks forward to making her patients' dental experiences better.
---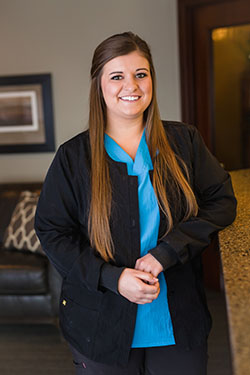 Alyssa
Certified Dental Assistant
Alyssa attended the dental assisting program at Central Community College, did her clinical rotations at Bush Family Dentistry, and began working here as a new graduate. She provides excellent patient care from start to finish, all while getting to know patients and giving them confidence in their smile. Alyssa enjoys working with our caring and encouraging team and creating a happy atmosphere for all.
Outside of work, Alyssa enjoys spending time with family and friends, attending country music concerts, and outdoor activities.
---

Kayla
Dental Assistant
Kayla attended Central Community College in Hastings. She did her clinical rotation at Bush Family Dentistry and was happy to join our office after graduation! Kayla is excellent at helping meet our patients' needs while assisting the doctors during procedures. She loves to give confidence to patients' smiles while maintaining our caring, family-focused atmosphere.
Some of Kayla's hobbies include spending time with family and friends and doing outdoor activities.
---
Dental Hygienists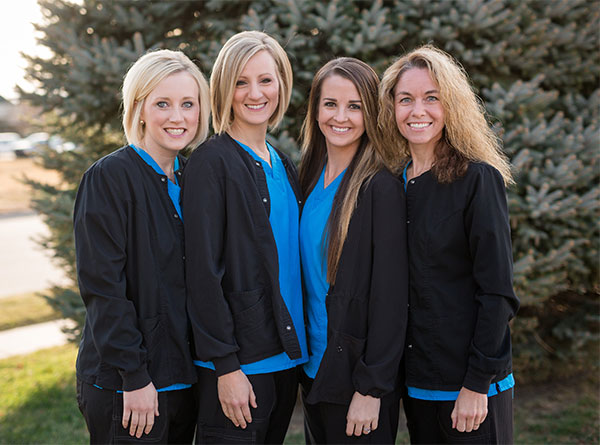 ---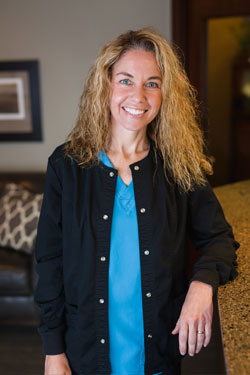 Karena
Registered Dental Hygienist
Always interested in a health-related career, Karena started in dentistry as a dental assistant. Realizing her joy in helping others through the dental profession, she furthered her education and became a dental hygienist. The most important aspect of her job is educating patients on not only dental care, but also how to maintain overall health. Karena feels at home at Bush Family Dentistry with the team atmosphere and their shared goal of caring for patients.
---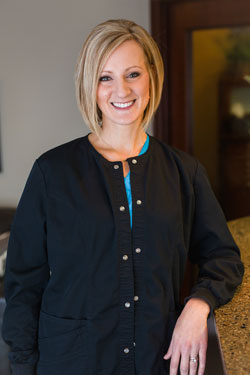 Sarah
Registered Dental Hygienist
Dentistry has always been the field of choice for Sarah. Prior to attending dental hygiene school, Sarah worked at Sickler Dental Studio where custom crowns, bridgework, and dentures are fabricated. After completing her education at Iowa Central Community College, Sarah moved back to her home town of Kearney, NE and has been working as a dental hygienist in our practice ever since. Sarah has found Bush Family Dentistry to be a very empowering team, one of which she is proud to be a part of. Sarah's favorite aspect of her job is helping others make progress in their oral health as well as their overall health in general.
---
Jessica
Registered Dental Hygienist
Having braces and seeing her own smile's transformation prompted Jessica to want to help others achieve the same confidence that comes from having a healthy smile. She enjoys building personal relationships with her patients that are centered on educating and motivating them towards an optimum state of oral health. Working together to provide the best possible care for patients is her favorite part about being a member of the Bush Family Dentistry team.
---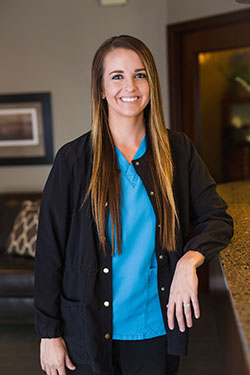 Kacy
Registered Dental Hygienist
Kacy is dedicated to educating her patients on all aspects of their oral healthcare and helping them maintain a healthy mouth. She graduated from UNMC College of Dentistry with a degree in dental hygiene and joined Bush Family Dentistry in 2015. Kacy's interactions with patients focus on building a personal relationship with them and creating a fun, relaxing, and professional environment.
Kacy is married to Mark and has three stepchildren. They like to spend time as a family outdoors, playing sports, and camping. She also has a passion for fashion!